Released on Nov 9, 2021 (v12.1)
This minor release brings big changes to the managment of Collections, extends search functionality and improves
the tree UI.
Collection hierarchy
In the previous release we made Collections independent from the groups. Now it is possible to add hierarchies of sub-collections introducing a variety of possible new use-cases.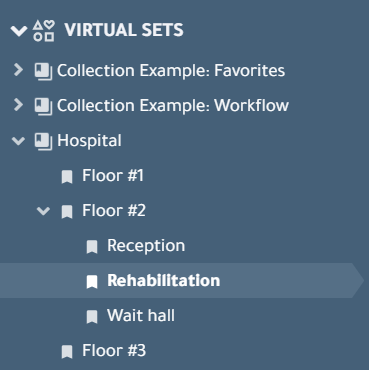 Organize Collections from the gallery view
Now there is no longer the need to open the images to exclude them from the Collection. Exclude images directly from the main menu of the gallery using the new Exclude button.

DBGallery Knowledge Base
Find a description of system features or learn more in the new well-organized and searchable Docs.
Hide sub-folders and sub-collections
You can now limit searches to a single folder excluding any of its sub-folders. The same applies to Collections too. To hide results from subfolders and sub-collections, toggle the switch to the left of the main menu.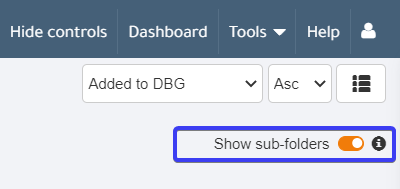 Other changes
Tree alignment. Larger indents help improve outline hierarchy.
Bugfixes.
---