July 9, 2021 release notes (version 11.9)
We are very happy to introduce a revamped upload process in this release. It looks better and also has excellent functionality improvements. These include:
Preserving your folder and sub-folder structure when dropping a folder to upload
An Edit button to go directly to adding data to all the images just uploaded
Being able to upload a larger number of files at once
A new look to the upload window
A new look to the upload window allows the hiding of details so only thumbs are shown. When details are shown more images can now be viewed and the detailed data display has been improved. If there are move than 500 images, only that number will be shown but the rest will be processed (without building out a huge page to show them all).
You'll also notice the dropped files are ordered differently, and are ordered by folder when there are multiple folders or sub-folders.
If you try to leave the upload window by going to another folder or clicking other areas within DBGallery, a message appears warning that would prevent the upload from continuing.
TIP: Open a new tab to perform other DBGallery operations while letting a large upload continue.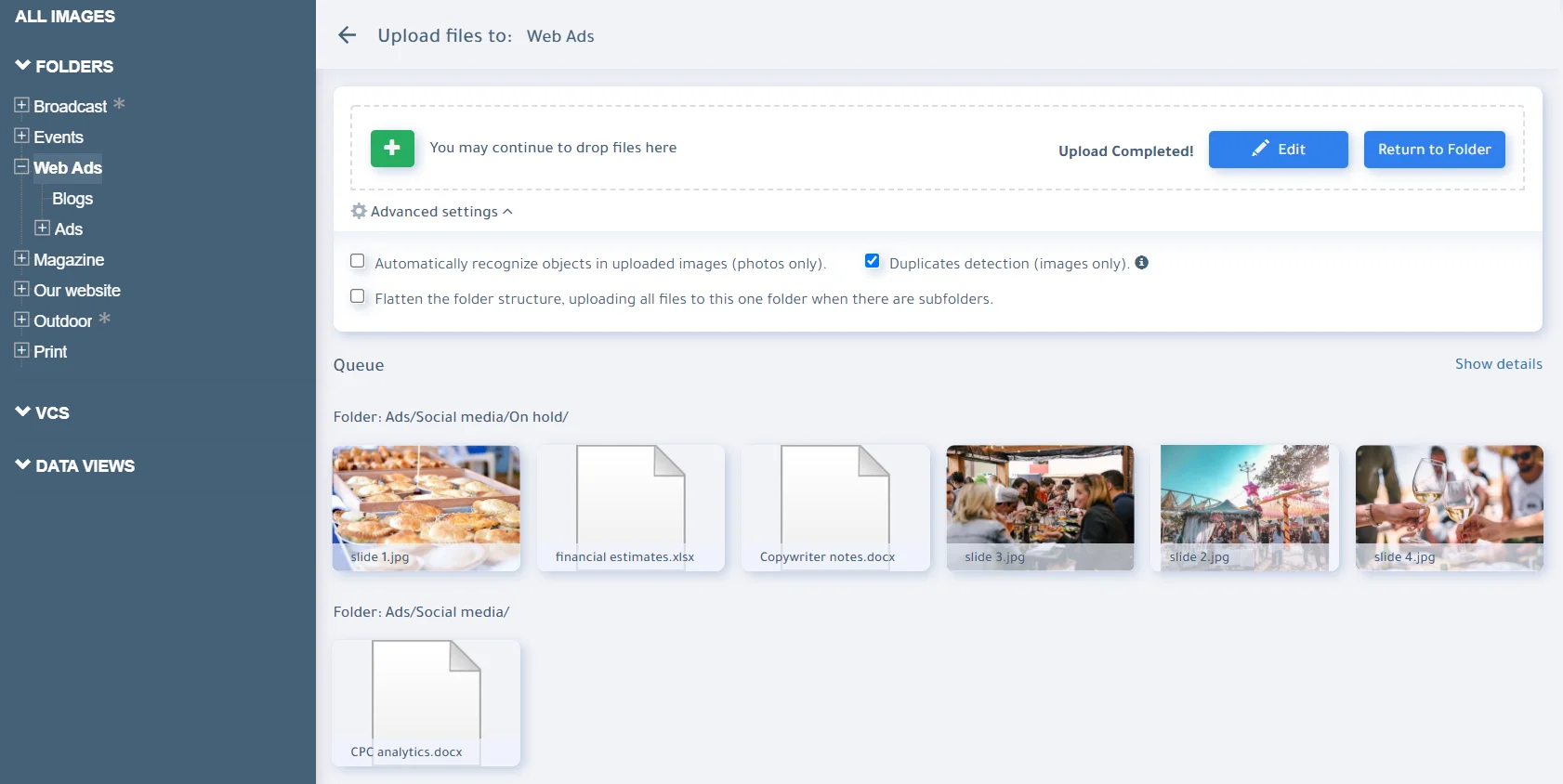 Upload and entire folder structure
When dropping folders onto the upload dialog, we'll now read all sub-folders and create that same folder stucture. If you'd rather not mirror the folder structure in DBGallery, choose "Flatten the folder structure" checkbox under advanced settings. These folder structure featues work when uploading zip folders also (a little known capability where an entire folder structure can be placed in a zip file for upload).
Edit after upload
Open all images just uploaded for data tagging when the upload is finished. It was rather silly that previously a user had to find those just upload to be able to edit them all.
Filename conflicts resolving
Improved choices for when files exist with the same name:
Create a new version: When uploading a PhotoShop or other file that is regularly modified, just choose "Create a new version" and DBGallery place that latest file as the latest version of that file. (Version control must be be turned on in Preferences for this feature.)
Make a Copy: added a " 1", " 2", etc. to the end of the filename.
Skip the file when you know it's already been added.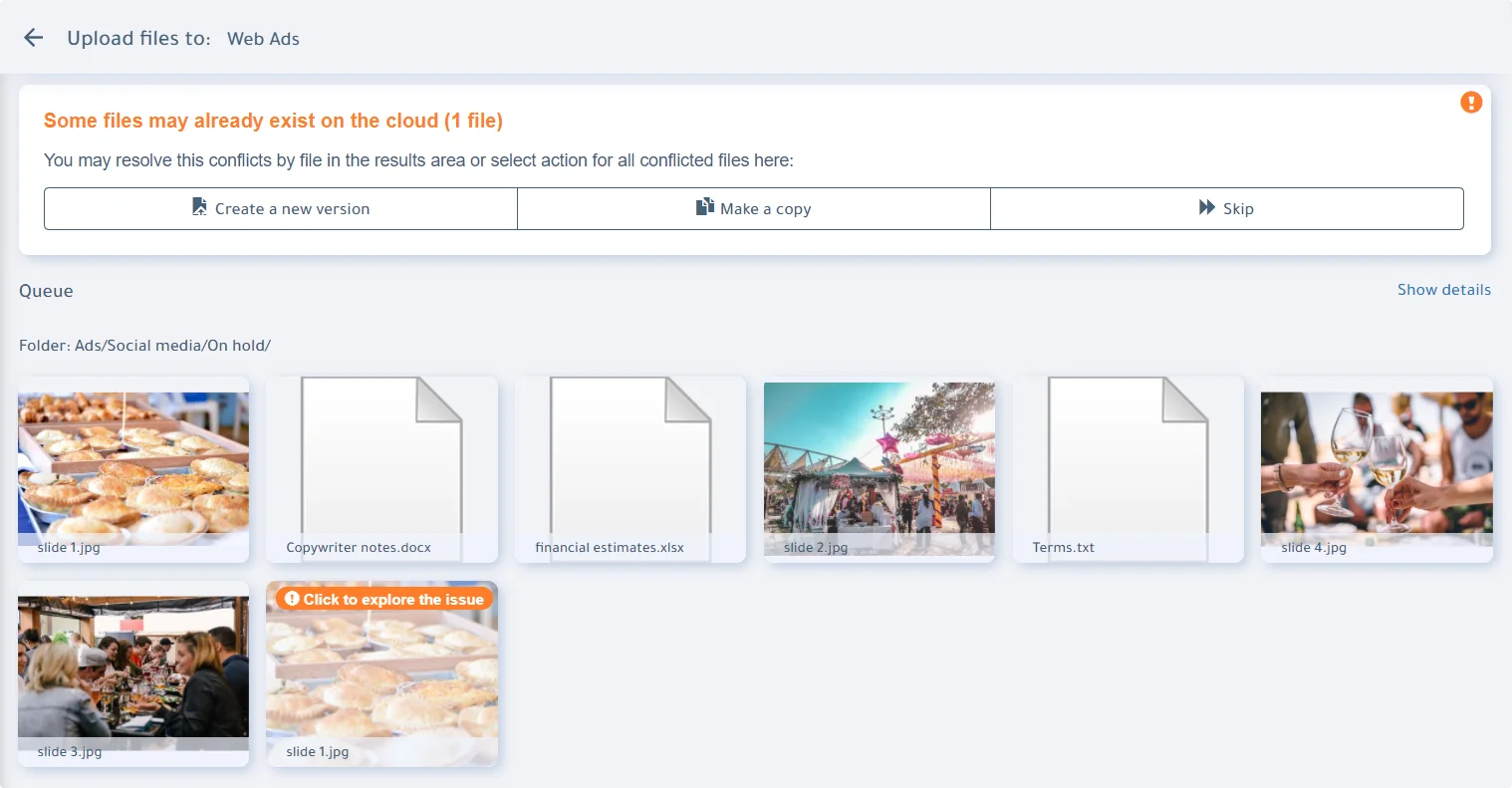 Other small enhancements
Fixed drag and drop on the Dashboard customization page;
Fixed download button location in Preview;
A better looking "no search results" page.
---