Need to get a DBGallery photo collection accessible via the web?
There are a number of options.
1) Self hosting using our web server plugin
Securely share access to portions of the image collection over the internet using your own internal web server. Internet logins see the same images, search with the same keywords, and access the same central database, but do so using a web browser. The web-server may reside on either Windows, Linux or Mac OSX.
Pros:
Open controlled access to portions of the collection.
Flexible Access: provide one generic login, a login for each group/type of user, or a login for each person. Each login has access to administrator-specified portions of the collection.
Share portions of the image collection with customers, suppliers, partners, or colleagues.
The web UX is simple and easy, and impressively modern.
Most cost effective as there are no additional costs beyond the base cost of DBGallery and the plugin.
Perfect when you have an image collection to manage and allow web access but don't want to have your images all stored in the cloud on the internet.
Cons:
Technical staff is required to perform configuration of web-server. Detailed technical documentation is available but is readable only by personal who has experience with setup of websites on a web-server. Our support team is there to help as needed.
Your company requires experience hosting websites via a web server.
2) DBGallery fully hosted in the over the internet.
This option means DBGallery is fully hosted in the 'cloud'. This Saas (Software as a Service) option is primarily chosen if the majority of those consuming of your organization's images do so over the Internet. The DBGallery desktop application for administrators resides in the cloud. They would use Windows Remote Desktop to log onto the cloud computer and use DBGallery's desktop software to do the same tasks as they would if running DBGallery on a local computer.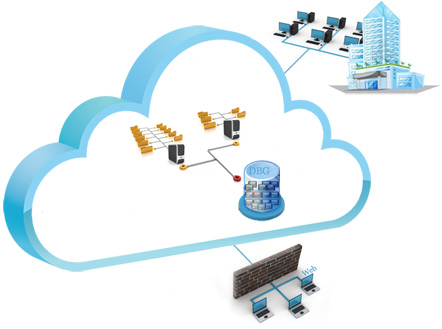 For those interested in the details, this option uses Amazon's Elastic Computing Cloud (EC2). Three computers reside in Amazon's cloud running DBGallery: one for the database, one to run DBGallery and the web-server, and one which would be the file server holding the image files.
Pros:
No setup required. GRR Systems provisions all required components.
Requires no computing resources at your location.
Fully redundant backup of files and any software setup and settings.
Exceptionally reliable.
Existing DBGallery systems, database and files, can be moved to this model…as well as back to an in-house model.
Cons:
Cost. Per month additional costs for the 'cloud' resources utilized typically range from $54 – $220 per month.
3) File synchronization
Need a very flexible system where any office can share files and each has DBGallery running? Or need to work in the field and add files and data while not connected to the office? This option would use a seperately paid for file synchronization service such as DropBox, Google Drive, SkyDrive, and SugarSync. This more advanced option is used in combination with either of those above. If you have remote locations where everyone needs to synchronize files almost instantly and seamlessly in the background, this is an option to consider.
Pros:
Excellent file synchronization.
Works excellently for working off-line or remotely with DBGallery.
Flexibility enabling anyone anywhere to drop files to shared folders.
Cons:
Extra costs beyond DBGallery for the file sync service. Typically $5 – $15 / month extra, although between 3 – 20 GB are usually offered for free.
Which to choose?
Each of the 3 options have pros and cons. Review the options carefully to ensure the appropriate direction is chosen. Each option has been used in an effective and successful manor. Choosing the right one upfront is important. Contact us for a conversation if you need help in determining which route is best for your environment.
Additional info
Once one the Web the DBGallery collection is available on just about any device. It has been tested on the most popular browsers such as Chrome, Edge and Safari; popular smartphones also including iPhone, and Android; and tablets such as the iPad.
A more detailed overview of permissions options: https://dbgallery.com/understanding-access-permissions/
Try it with our live preview
Depending on your login you'll have access to different groups of files. In the demo scenario setup we pretend there is a company administrator, an architectural dept, a legal dept, and a marketing dept. Each has their own specific access, and there is a folder which is shared by all groups. Administrator and Architecture user access are:
Login as the Company Administrator:
(This login can view, upload, etc. to all dept's images, including Architecture, Legal, and Marketing.)
URL: https://cloud.dbgallery.com
Login: DAdmin
Password: dbg
Architecture login:
(This login can edit data and Upload images in DEngineering folder. Only read-only (view and download) from the Company Shared folder. No access to Legal or Marketing folders)
URL: https://cloud.dbgallery.com
Login: DEngineering
Password: dbg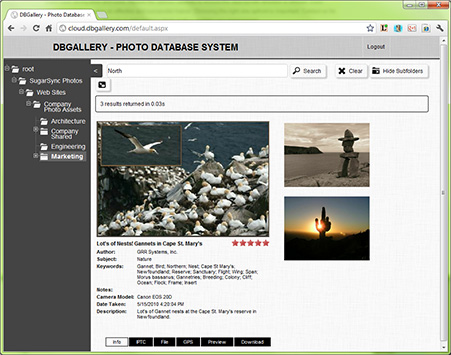 Figure 1: The view after login (note this is an older blog post so this view is somewhat out of date).
---