DBGallery's web version is a web server plugin where users login via just about any web browser, whether on a Mac, Linux, Windows, or mobile devices. It has these primary attributes:
It makes sharing your collection with those who need access to your image collect extremely easy, convenient and secure…which opens up numerous possibilities. Sales can share promotional material with potential clients, or a state conservation authority can share images with outside environmental assessment agencies.
Leverage more resources to aide in your collection maintenance. Fields associates can be provided upload privileges to specific folders, they can even be allowed to tag that data.
There is complete control over who can do what to which areas of image collection.
The web version is the primary focus of our development efforts. Hence this is where our product will evolve its capabilities.
Try it with our live preview
What does the website look like? Login to have a look for yourself! Depending on your login you'll have access to different groups of files. In the demo scenario setup we pretend there is a company administrator, an architectural dept, a legal dept, and a marketing dept. Each has their own specific access, and there is a folder which is shared by all groups. Administrator and Architecture user access is follows.
Login as the Company Administrator:
URL: https://cloud.dbgallery.com
Login: DAdmin
Password: dbg
Architecture Dept User Login:
URL: https://cloud.dbgallery.com
Login: DArchitecture
Password: dbg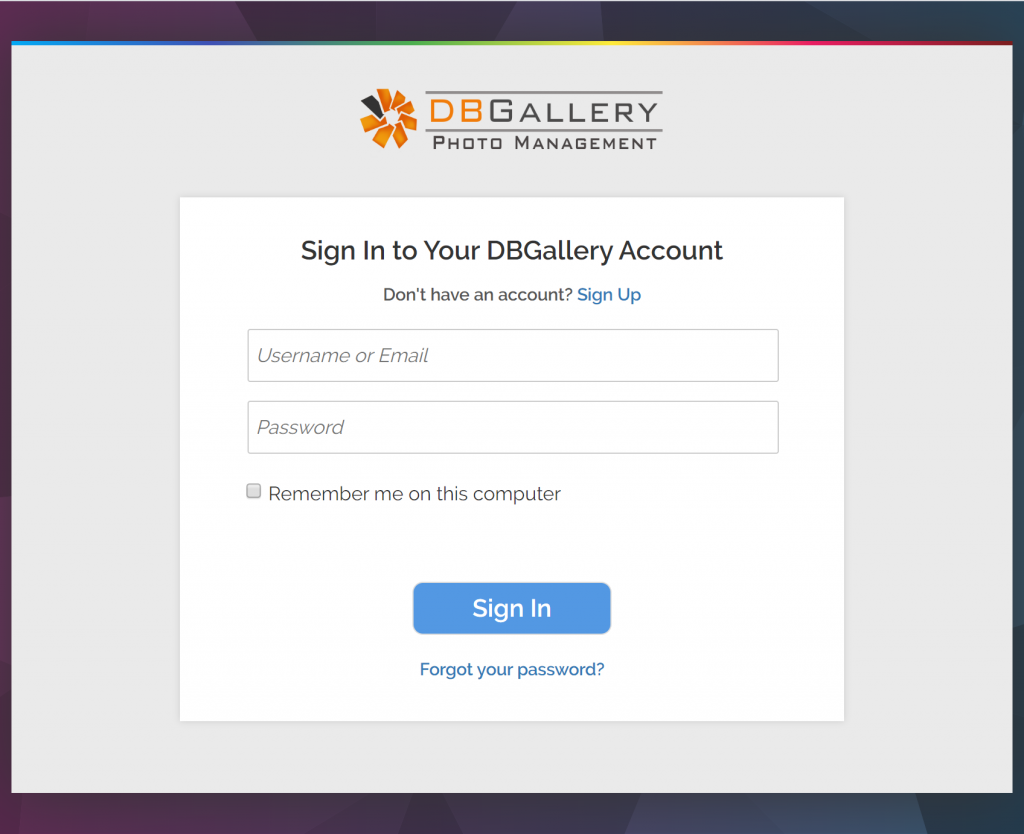 ---